British sports car maker Lotus have updated their iconic green & yellow logo for the first time in 30 years.
When it comes to their cars, Lotus founder Colin Chapman had a philosophy of "simplifying and adding lightness". The company have taken that logic & ran with it to create a new, simplified logo. The new mark retains all the familiar elements of the Lotus badge – the triangular holding shape, the "ACBC" monogram and the LOTUS lettering running along the bottom – but everything has been stripped down and streamlined it into a cleaner, slightly more minimal symbol.
The new brand was revealed as the company announced their partnership with fellow Norwich residents – the newly promoted Norwich City Football Club.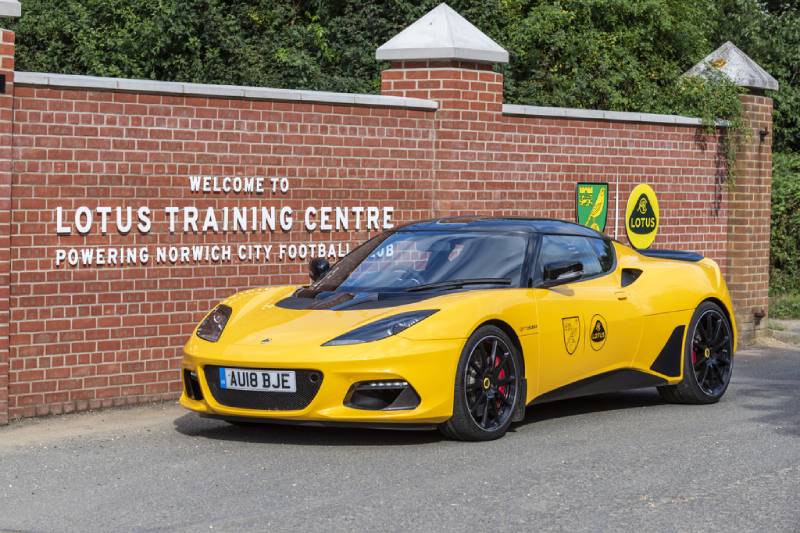 This is the first significant redesign of the Lotus badge in 30 years. Other than a few minor tweaks here and there, the current logo has remained fundamentally unchanged since 1989.
Lotus is known for building world-class, high-performance sports cars including the Evora, Elise and Exige ranges. In July 2019 it launched the Evija, the world's first all-electric British hypercar.